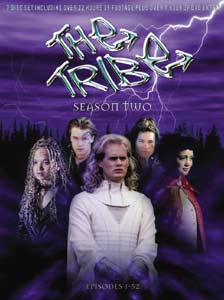 Tribe Series 2 DVD Release!
The Tribe Series 2 is finally going to be released on DVD! We know you've all been waiting on this release and we're pleased to tell you that it will be hitting stores throughout Europe and online stores on 20 February 2006! The Tribe Series 1 will be re-released at the same time.
We'll have more on this release soon – what extra's you can expect and which countries it will be available in.