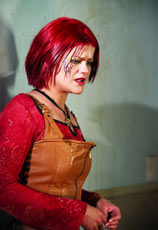 Victoria Spence turns 19!
30th May is Victoria Spence's (Salene) 19th birthday! We wish her all the best for the last of her teenage years. You can send birthday greetings and wishes to victoriaspence@entercloud9.com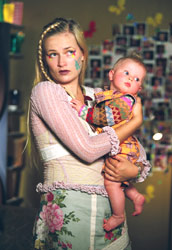 Tribe 5 on Five!
Episode 7 this weekend!! A standoff between Ebony's Zoot Squad and Jay's militia has a surprising turn. Amber confesses her true feelings to Jay and Ebony is about to enter an unexpected paradise via her sister Java…
To find out more about the latest episodes check out the Plot Synopsis!
Catch The Tribe on Five every Saturday at 11.55am – Don't miss it!!

Merchandise in the Tribe store – Awesome – check it out NOW!!
The Tribe Store is rapidly expanding to include more fantastic Tribe merchandise. There's lots of fantastic products including customised clothing, mousemats, bags, photos and lots more!
Plus through the fanclub you can order the Tribe book Mallrats, The Tribe Tour 2002 Video, The latest Bloopers Video and The Tribe Music Video's by sending an email to merchandise@entercloud9.com
Get saving cos these are the most fabulous items to be seen with!!!