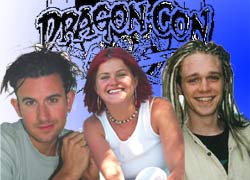 Dragon*Con 2004!
We've been in touch with the three cast members going to Dragon*Con and they're all very excited about the upcoming trip. All their costumes and makeup are packed and ready to go and they're practising their "How ya'll doing?" which is common in Atlanta as we found out last year.
Dragon*Con runs from 3-6 of September 2004 in Atlanta, Georgia, USA. For more information regarding Dragon*con please visit their websitehttp://www.dragoncon.org and for more information on the Tribe Panel please visithttp://www.usatribalgathering.com

Victoria Spence (Salene), Danny James (Zoot) and Matt Robinson (Slade) will be attending the convention and immersing themselves in autograph signings, question panels and all sorts of other Tribal activities for the four days of the convention.
Check out the Tribe Tour page – updated with all the latest news of the tour plus the Tour Diary!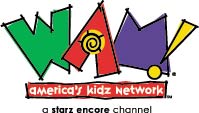 Tribe 5 on WAM!
WAM! answers fan demands with 24-hours of "Tribe"-mania as the channel kicks-off the premiere of season five with a Labor Day marathon. The marathon will feature new episodes from season five of "The Tribe" as well as a replay of season four episodes. In addition, behind-the-scenes footage, cast interviews and music videos from "The Tribe" will be shown.
"The Tribe" marathon begins on Sunday, September 5th at 7:00 p.m. (ET/PT) and runs through Labor Day with the premiere of season five at 9:00 p.m. "The Tribe" season five will begin its regular primetime schedule on Friday, September 10th at 8:00 p.m. and 8:30 p.m.