Dragon*Con – 4 Days!
What a week it's been! The cast have had an absolutely fantastic time at Dragon*Con over the last four days. There's been question and answer panels, Tribe Trivia, Tribe Style, Costume Contests and it's all just been so much fun!
The fans have been a delight and the cast have had such a great time getting to know them all. Matt, Danny and Tori have been loving all the sci-fi entertainment and were blown away by the entries in the Costume Contests.
The cast are heading home now but check out the Tour Diary's of the trip to find out what they got up to.
We'll be putting up a full gallery of all the Dragon*Con photos in the next week or so. So look out for them!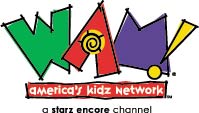 Tribe 5 on WAM!
WAM! answers fan demands with 24-hours of "Tribe"-mania as the channel kicks-off the premiere of season five with a Labor Day marathon. The marathon will feature new episodes from season five of "The Tribe" as well as a replay of season four episodes. In addition, behind-the-scenes footage, cast interviews and music videos from "The Tribe" will be shown.
"The Tribe" marathon begins on Sunday, September 5th at 7:00 p.m. (ET/PT) and runs through Labor Day with the premiere of season five at 9:00 p.m. "The Tribe" season five will begin its regular primetime schedule on Friday, September 10th at 8:00 p.m. and 8:30 p.m.