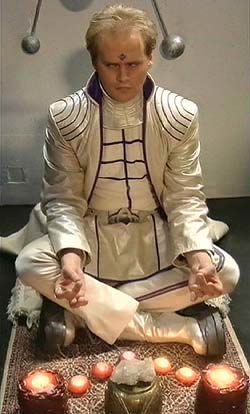 Tribe Competition!
We're holding a competition for all fans of The Tribe. If you've purchased the Series 3 DVD or you have a good memory you should find the question easy!
Here's the question – In Series 3 after KC swears to the Guardian he has seen Zoot – The Guardian takes KC under his wing as his what?
Email your answer to us and we'll announce the winner in next week's news.
The prize is an autographed Tribe T-shirt signed by Antonia Prebble, Calen Maiava-Paris, Jennyfer Jewell and Caleb Ross, a full Tribe 4 and Tribe 5 postcard set plus your choice of autographed photo card (subject to availability).
Memorabilia – UK
Some keen Tribe Fans are trying to bring the Tribe cast to "Memorabilia". The Memorabilia Show is the UK's longest running and most established event for fans of movies, cult tv, comics, video games, sport & music. The show this year runs on 25th & 26th November in Birmingham.
Memorabilia have shown interest in bringing over some of The Tribe cast and want to see how interested Tribe fans would be in attending. So with some help from people at the Bulletin board Jeppe Ryer has made a web site with a petition. The link is:http://www.merylcassie.net/uktribalgathering/
If you're interested in getting The Tribe cast to attend this event and supporting the event by attending then help with this petition to show your interest.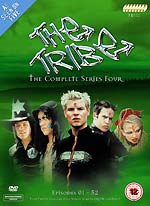 The Tribe Series 4 – Available soon!
Series 4 is the next series to be released. The Tribe Series 4 will be available on 21st August 2006 from Amazon.co.uk, Play.com or Revelation Films. Series 4 introduces The Techno's, a range of new characters and CityNet to the city.
A 7 disc set with all 52 episodes in English only. This DVD set also includes bonus extras which are still to be confirmed.
Series 5 is set to be released in November.
Dragon*Con 2006
Dragon*Con 2006 is looking to be bigger and better than ever this year.
Tribe Red Dragon along with the Girls of 4218 have managed to get some of your favourite cast members along this year. Matt Robinson and Tom Hern will return for this years gathering, and everyone is thrilled that Laura Wilson and Dwayne Cameron are making their Dragon*Con debut. Fans attending this year's gathering will get the chance to meet the cast, get photos and autographs, and find out what they have been up to since they finished up on The Tribe.

But meeting the cast is only a part of it. The Tribal Gathering at Dragon*Con is a chance for fans to meet other fans, discuss the show and the fandom, and have fun. Besides panels with the cast, there will be lots of discussions, question and answer panels, and competitions all weekend. For more information about what is planned for the Tribe Track this year visit The Gathering website.
Dragon*Con is America's largest ,multi-media, popular arts convention – focussing on science fiction and fantasy, gaming, comics, literature, art, music and film. It is held in Atlanta, Georgia from September 1st – 4th.
For more information on Dragon*Con and everything that goes on there, take a look at theirwebsite.
Look for more news as we get closer to Dragon*Con. We'll be keeping in touch with Tribe Red Dragon and the cast to keep you updated on events, schedules, in the time leading up to the gathering.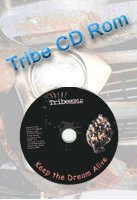 Online Tribe Store!
Everyone wants a piece of The Tribe and we are pleased to announce that the official online store is now up and running on TheTribe.tv website!
Come and shop at The Mall, where there is something for everyone. And the best thing is – The Mall never closes…
Exclusive Tribe merchandise and a chance to become part of history all form part of The Mall. Plus fanclub members get a 10% discount! Visit The Mall now!
Stay Tribal and Keep the Dream Alive…