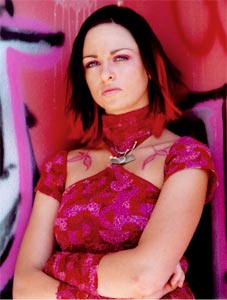 Tribe Fanclub Auction!
Another lot of Tribe Memorabilia is up for auction! Tribe Fanclub Members will have the chance to bid on May's Tribe 5 accessories including her belt, necklace, wrist cuffs and wrist band.
The auction runs from 17th July through to 31st July. The auction is held in the Tribal Gathering forum on the bulletin board. If you're not already a fanclub member and would like to bid on this Tribe memorabilia – please visit the fanclub section to join the Official Tribe Fanclub.
Memorabilia – UK
Some keen Tribe Fans are trying to bring the Tribe cast to "Memorabilia". The Memorabilia Show is the UK's longest running and most established event for fans of movies, cult tv, comics, video games, sport & music. The show this year runs on 25th & 26th November in Birmingham.
Memorabilia have shown interest in bringing over some of The Tribe cast and want to see how interested Tribe fans would be in attending. So with some help from people at the Bulletin board Jeppe Ryer has made a web site with a petition. The link is:http://www.merylcassie.net/uktribalgathering/
If you're interested in getting The Tribe cast to attend this event and supporting the event by attending then help with this petition to show your interest.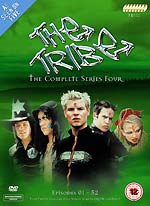 The Tribe Series 4 – Available soon!
Series 4 is the next series to be released. The Tribe Series 4 will be available on 21st August 2006 from Amazon.co.uk, Play.com or Revelation Films. Series 4 introduces The Techno's, a range of new characters and CityNet to the city.
A 7 disc set with all 52 episodes in English only. This DVD set also includes bonus extras which are still to be confirmed.
Series 5 is set to be released in November.