Cast Birthday!
Antonia Prebble (Trudy) turns 21 today! And Jennyfer Jewell turns 21 tomorrow! We hope they both have a fantastic day. You can send your birthday wishes to antoniaprebble@entercloud9.com andjennyferjewell@entercloud9.com
The New Tomorrow – First Shoot Day!
The first shoot week has been amazing! The weather forecast was for terrible weather but we've been unbelievably lucky in that the worst of the weather has been in the early morning and all scenes have been able to be completed on schedule.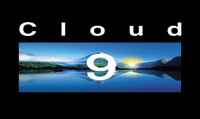 The new cast are doing amazingly well and are all very excited about their new roles. The whole week was location shooting at our backlot, Whiteman's Valley and also at a lovely park reserve in Moores Valley. We'll be starting shortly on a new website and fanclub for the new series which will be all online and easy to use. This will take a few weeks to put together but we'll have news soon on when it might be online.
The Tribe sequel will be available for transmission around October 2005. The series is currently scheduled to air around that time on Channel FIVE in the UK and Network Seven in Australia. Look out for more news on The New Tomorrow as this latest Cloud 9 production gets underway!