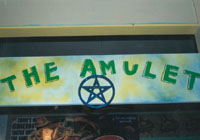 This week we take a look at the media in general and what effect it can have on society, through certain events such as elections and why journalists are always striving for the 'big' story!

The Media incorporates several mediums, through TV, newspapers and magazines, which are specialists in featuring the latest news, feature articles, photos, and editorials. It is a highly competitive industry in the world as we know it today as all are competing for the consumer dollar. However, in Tribeworld the only medium used to spread the latest news and events was The Amulet. It was a passion of Ellie's to keep this going, through her journalistic abilities, and this was the only outlet of news within Tribeworld.

Media are supposed to portray an unbiased view of an argument or situation. However, in editorials the editor may emphasise his or her beliefs and as such, a whole publication will have a particular slant on certain issues, particularly in a political sense because of the editor's ultimate ideology.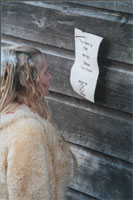 Photo 2 – Ellie pins up the latest advertising feature to defeat the Chosen.
Television, newspapers, and magazines continually strive to find the ultimate story that will sell their publication or show, and thus become the most popular publication and make money.
In addition to the media, organisations and companies often use endorsements by celebrities to make for better headlines, and stories, specifically ones that will capture the attention of the consumers.
Such examples of using the power of the media, celebrity endorsements and gaining advantage of a certain situation are coming to the fore during the UK general elections.
Celebrities from Geri Halliwell to Sir Sean Connery have been named to endorse or push certain parties/ideologies/campaigns in order to appeal to and influence voters' preferences. At the same time the media latch on to these links with celebrities and use it to boost sales. In turn, this supports and raises the profile of the organisations the celebrities are involved with, and bolsters the popularity of these media companies to essentially make more money.
Elections are prime arenas for vicious and ruthless campaigns, where the candidates use any methods, particularly that will involve media attention, to attract voters.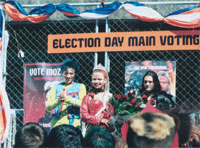 Photo 3 – Ebony and Lex, and supporters for 'leader of the city'!
Therefore, as Ellie wanted to ensure people in Tribeworld knew about the latest events, even though her form of media was not earning her money, it was in a sense earning her a reputation as a journalist and giving her personal job satisfaction as she embarked on her own project – maintaining The Amulet.