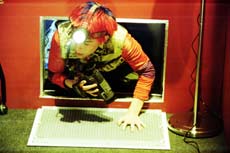 LEX wakes to the sounds of muffled chanting outside.

The Mall Rats have a war council meeting.

LEX meets his adoring public. Lex is a celebrity! He is free to go, but makes a deal with RAM to fight again.

AMBER rallies the Mall Rats. They need to gather hard evidence of the Technos experiments on human subjects.

JAY is suspicious of VED's growing involvement with RAM's secret plans.

LEX makes arrangements with SIVA to meet at his back-up pad. JAVA is furious that RAM didn't let LEX fry.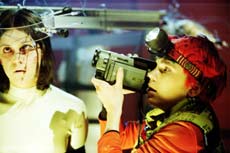 MOUSE and SAMMY join the mob of LEX fans at the hotel. His new celebrity status gives them an idea.
EBONY asks JAY to want her. But JAY won't budge. RAM has his sights set on marrying EBONY.
In response to AMBER's call for help, CLOE gets VED drunk at the Casino. He takes her back to the hotel. He points out the room where more experiments are being conducted. CLOE also learns of his Techno password.
Super-star LEX signs an autograph for SAMMY. MOUSE takes a photo of LEX.
RAM's gladiator fight broadcast received huge ratings.
MOUSE and SAMMY sell their 'authenticated' LEX merchandise to eager LEX fans. Meanwhile, LEX gets ambushed by crazed fans on his way to meet SIVA.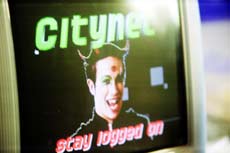 AMBER approaches JAY for information about RAM's next broadcast. If she is able to get incriminating evidence against the Technos she asks that JAY not turn his back on it.
LEX fronts up to VED. They rumble.
SAMMY volunteers to help get the evidence the Mall Rats need. With video camera in hand, SAMMY crawls through the air ducts of the hotel.