Revelations Crew Beanie Hat
An exclusive item made for the cast and crew as a souvenir for taking part in the production of the television series, Revelations…The Initial Journey (which stars Tom Hern (RAM) and many other members of Tribe cast with cameos from Beth Allen, Caleb Ross, Meryl Cassie and more).  Featuring gold embroidered lettering on the front 'Revelations Crew'. One size fits most.  Sure to keep your head warm on a cold night, a very limited piece of memorabilia connected to Cloud 9 and cast and crew of The Tribe.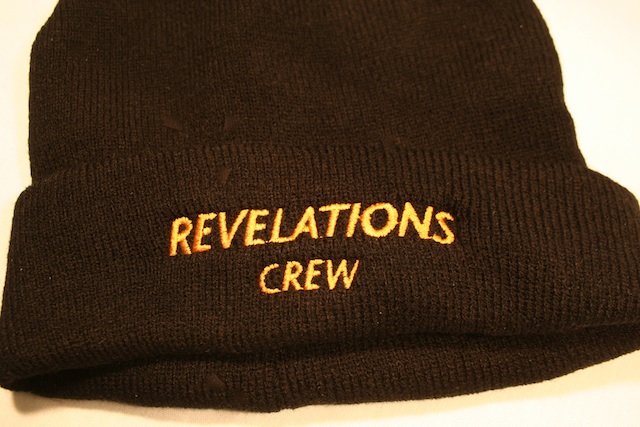 Price in New Zealand Dollars: (now on sale at $9.00 NZD).