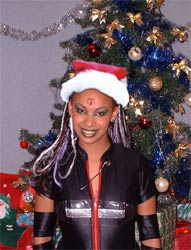 What is Christmas all about? The birth of Jesus and Christianity, yes. But it has evolved into a totally different celebration for a lot of people as time has gone by and cultures and beliefs have melded together to form what most of us perceive Christmas to be today.
It is fair to say that Christmas is now a time for families to get together and to exchange presents.
And more importantly a time for goodwill and love to be given to those less fortunate than ourselves.
So with this in mind, which Tribal members would suit this description of Christmas style?
All of the Mall Rats in some shape or form fit the Christmas description as they all fight for the cause against the crazies who want to brainwash everyone else like the Big.G and Ram. These fellas have no Christmas style at all. They'd definitely be on the naughty list!!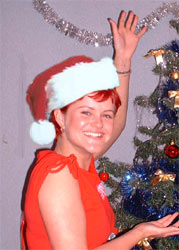 But there are a few Mall Rats that do stand out from all the others with their attitudes and personal style.
Amber – wants equality for all and she does all she can to make sure that even the smallest Mall Rat has their say in how life should develop and what they would like from it. Amber fits the Christmas style description very well.
Salene – is most likely to be the Mrs. Claus type of person. She is kind and sensitive and wants the children around her to have a future worth living for. She would be the one who would arrange all the presents and make sure that there was a real party atmosphere happening. So Salene really has a Christmas style.
Bray – wants everyone to be able to live in a safe environment and he goes out of his way to help those that cannot stick up for themselves or who can't get by on their own in the world. He helps the vulnerable kids in the tribal society. Bray has proper Christmas style.
Jack – would be the one who would share his sense of humour and his knowledge of computers to make some fun for the children so this is an important aspect of Christmas style.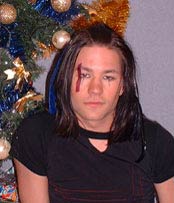 And of course the littlies have Christmas style because they are able to look at the world in a positive way and ignore some of the terrible things that go on in their lives, concentrating on what is good and what fun they can still have. It's the innocence of Christmas style.
So which character are you most like? Do you have a Christmas style at all? Or a Christmas style of your very own?
An important lesson to be learnt from The Tribe is to share what you have with others and to work with people as a team. Selfishness and self indulgence get you nowhere and we hope that you are the type to share some Christmas style with others out there this year.
Have a great Christmas and keep the dream alive for you and for those who don't know how to let themselves dream.
Another Tribe Style coming soon.