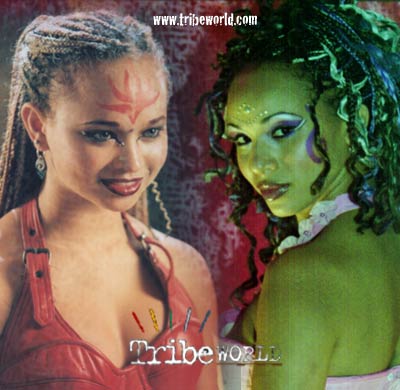 We have exclusive news that the wonderful Meryl Cassie (EBONY) and her real life (and on screen) sister, the lovely Megan Alatini (JAVA), are going to be performing live together this year in concert!
Both Meryl and Megan are not only terrific actresses but are also very talented singers and musicians and the audience will be in for a treat as Megan and Meryl perform together.
The venue is Tirohana Estate vineyard in Martinborough (New Zealand) and the date is Sunday November 18th 2012 at the Toast Martinborough Wine Festival (which attracts well over 10,000).
If you get a chance to go see and hear them, don't miss out on this great opportunity!  You've heard them sing in The Tribe (and on its soundtrack albums) and now's a chance to hear and see them live.  Can't wait! 🙂