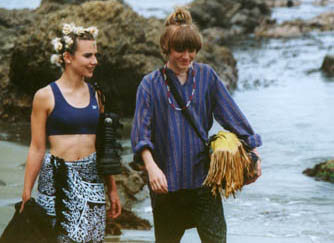 There are a lot of us who look forward to the summertime. When the sun shines it makes us feel good and signals the start of the holiday period. In the Northern Hemisphere, summer holidays are in July and August.
In the Southern Hemisphere, summertime is over the Christmas period and a lot of people combine their festive celebrations with time at the beach or on a road trip to visit family and friends.
Many people take some time off during the school summer holiday period and they head off on annual trips. Other people also make sure that they get away for periods of time during the rest of the year for ski-ing trips or long weekends away somewhere rustic.
Plane, Train or Automobile?
Some people go overseas to lie on a beach and totally relax. Others prefer trips where they can visit historical places. Many like to go shopping on their holidays and trips are designed around shopping meccas such as New York, Paris, Singapore, Dubai or Hong Kong.
There are camping holidays, driving holidays, trips to theme parks where you can stay on site in themed hotels, cruise ships, lakeside cottages, mountain retreats and caravan parks. The list of places to go and things to do is practically endless and each of us enjoys something different from a holiday.
Some people prefer to stay at home during their holiday time and just enjoy the luxury of actually being able to spend time in the house and garden. Many people take day trips to visit certain places near their homes or take a picnic to the beach for the day.
Many people do not go away on holiday at all. In fact, some people never even leave the towns they were born in. It's a case of each to their own and what makes one person happy can make the other person miserable.
It is certainly the case that holidays are expensive and are out of reach for some people. But it is probably safe to say that a high percentage of people do enjoy going away and if they can't afford to go on holiday they certainly dream of places they would like to go if they had the time and money.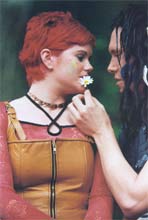 Historical Holidays
The royal households of old would spend different seasons in different places. The winter period would often be spent somewhere slightly warmer or somewhere where hunting could be enjoyed. The summer period might be spent in the mountains or by a lake. And the royal household would spend a lot of time in the main city so that political work could be done.
The movement of a royal household would be a logistical nightmare. In the days of old, furniture would be taken from court to court as well as animals, servants, courtiers and heaps and heaps of clothes!
Each one of the royal courts would have its own set of servants but the main cooks and personal assistants would travel with the King and Queen. The royal family would have a group of courtiers who were made up of relatives, other aristocrats, foreign visitors and those currently in favour with the King or Queen.
Royals and their entourages would often travel overseas to encourage political interests and ties in other countries and many royal marriages were arranged on these trips to ensure that ties remained strong and lessened the chance of war.
There were often days or weeks planned around a particular festival or special feast day that became a time of merrymaking and relaxation that was almost like a holiday. And royal marriages signified a break in the humdrum of everyday life for commoners who were allowed to take part in special festivities.
A month in the country
As time passed, travel became part of life for many rich households. Many would have a home in the city and one in the country and in a way that replicated the movement of a royal household, rich people would move their favourite pieces of furniture, particular servants and heaps and heaps of clothes from property to property.
Holidays were not relaxing as such. There would have been an endless stream of social events with guests coming to stay and parties to attend at other households. Hunting, fishing and sporting events would have been organised as well as elaborate dinner parties held most evenings.
Other people started to travel due to ill health. Many British people would journey to the seaside to take promenades along the beach and to breathe in the healthy sea air.
Trips to mountains and lakes were also popular for these reasons. Many people would head to areas where they could benefit from spring waters or warm baths to ease their sore bones and muscles.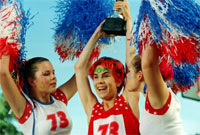 We're all going on a summer holiday…
So rich people would move from household to household throughout the year and people would travel due to ill health but where did actual 'holidays' come from?
It is a fact that school children would have had terms like they do today and they would have had significant times off during the year. Not to go away to the seaside, but to help with planting crops and harvesting.
By the late 1800's in the USA, groups of religious followers would congregate at a seaside resort for a week long prayer camp. Praying, discussions and recreational activities gave these people a forum in which to enjoy themselves in a God-fearing environment.
In the 1920's, holidays became more a part of normal life for the general public as forward-thinking industrialists saw that some time off during the year would enable their workers to return to the job in hand more eager and refreshed.
It was a slow process and not every employer believed that their workers needed time off (and there were obviously many poorer families who could not take time away) but it did become almost a part of life to take a week off during the year.
As each year passed, transport became better and more accessible to the general public. Prices got better too as more cars were made, more planes were in the sky and particular holiday destinations became more competitive. Many families bought their own car, the railroad system was improved and airplanes took holidaymakers to far away exotic places.
Tribal Trips
There is no room for holidays in Tribeworld. Every day is spent just surviving and making sense of the world. Some days are enjoyed at the beach or in the countryside but holidays are a thing of the past for these kids.
But where would the characters go if they had access to holiday destinations?
Lex:- We can imagine Lex spending time in Vegas. He seems like he would enjoy the bright lights and high energy of this kind of the place and he would certainly like to surround himself with dancing girls! An Elvis style wedding perhaps?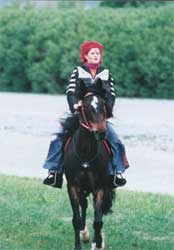 Amber:- A trip to India or Asia would probably be up Amber's alley. She would relish spending time trecking through villages and markets and finding out about the local way of life. She's not the type to lie back on a beach.
Slade:- A bike trip across Europe or the States might suit Slade. He would like the epic scale of such a journey and would appreciate both the cities and the countryside he would come across.
Ebony:- A beach, plenty of muscley men and nothing to do but be admired by day and dance the night away would be this girl's cuppa. That and the odd trip to the shops to stock up on red lip gloss.
Pride:- This guy would love nothing more than a getting back to nature holiday. He would probably enjoy spending time in the Amazon or the Outback of Australia to really get to grips with survival and living from the land. He would also enjoy interacting with the locals and finding out about their life and culture.
Jack:- Tokyo would suit Jack. He would enjoy the buzz of the city and the electrical gadgets and gizmos that are on offer. He might even like to try his luck in the karaoke bars!
Trudy:- This dedicated mother would enjoy spending time with her daughter at a holiday home in the sun. They would swim every day, have access to shopping and to theme parks and would love to go on all the rides and watch the parades with the princesses in their pretty outfits.