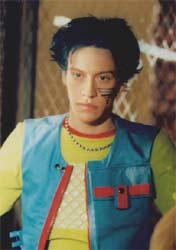 Mrs Patterson was a calm and very organised woman. Although she was terribly distraught at losing her husband she seemed to put on a brave face for the children and started getting on with life.

The whole thing hit Luke hard. It had been two years since he'd moved in with the Patterson's. He finally realised he had grown to love them. He missed his father coming home at night and playfighting with him and tucking him into bed.
Emma wasn't taking it well either. She would sneak into Luke's room each night and sleep in his bed. They'd always been close because they understood each other and both knew how lucky they were to be taken in by such a nice family.

But Mrs Patterson wasn't coping. She asked her sister, Aunty Pat to come and stay. She helped out with the household work and kept the kids busy and finishing their homework each night. She would take them to the park and the shopping mall and give their mother some time to herself.

But as the days passed, Mrs Patterson got more and more depressed. She would cry late at night on Aunty Pat's shoulder. Luke and Emma would lie awake at night hearing her cry.

They did their best to make her happy. They made sure not to fight between themselves, they'd pick her flowers from the garden and they would even get Aunty Pat to help them make her chocolate brownies in the weekends. She would have good days and bad.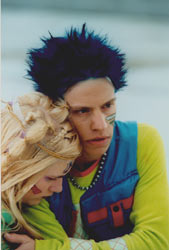 Unfortunately Mrs Patterson wasn't going to get better. Aunty Pat sat Luke and Emma down and told them that their mother wasn't going to be around much longer. The doctor had been to visit the previous day and said that she'd been so run down that she'd caught a virus. They had seen a few cases of it recently and the doctor was pretty sure she had it. She had a week at the most.
Strangely enough Mrs Patterson was happy in those last few days. She told the kids she finally felt at peace knowing that the end was near. She was happy knowing that she would soon be reunited with her husband but also sad that she had to leave behind her two beautiful children whom she loved very much.
Mrs Patterson asked Aunty Pat to keep the house running in the meantime and they both decided that the best thing for Luke and Emma was to keep things as normal as possible. Aunty Pat would move in permanently to the family home and look after them.
For Luke and Emma their dream had faded. They had known what it was like not to have a family and then they had been lucky enough to be adopted by the best family they could have asked for.
Now they were back to feeling alone again. Aunty Pat was great but the house was missing the family of four that had had so much joy over the last two years.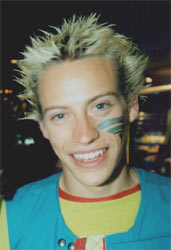 It must have only been a couple of weeks before Aunty Pat started showing signs of the virus. She was a strong woman and was determined that she wasn't going to be sick. She carried on as normal but slowly she got weaker and weaker. Luke and Emma put her to bed one night and gave her a cup of tea. She promised them that if she wasn't feeling better in the morning then she would phone the doctor.
When the kids woke in the morning, Aunty Pat wasn't up and about like she usually was. They found her still in her bed.
They decided not to tell anyone. They packed up a few of their belongings and headed off to the orphanage.