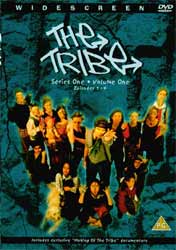 Tribe Series 1 DVD/VHS release!There's whispers on the deserted Tribeworld streets that the full Series 1 boxset on DVD and VHS will be available from March 24th 2003!

The entire first series will be available on seven discs and will be available throughout the UK and Germany!

We'll have more information for you soon!!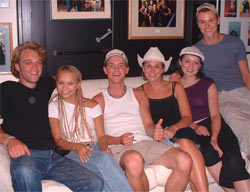 Tribe Tour 2003!!
Things have been hotting up over the past week with further news of the big tour that sets off on March 5th to Europe!
The Wardrobe team have been busy making sure that there are enough costumes to go around and the Make-up team are trying to get all the feathers and sparkly things that are needed to make a cast member look tribal stuffed into a bag!
The cast themselves are really excited and can't wait for the tour to get underway. Some of the cast members have never even been outside of Australasia so it will be a great experience for them.
They have heard that there will be a whole heap of signing sessions and chances for them to meet you and they can barely contain their excitement!
We will be bringing you more news as things are locked off but you can be sure that there will be a special competition coming up so keep your eyes locked on the site for further details!
Keep checking in to the Guide News for more information!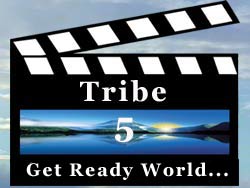 Six Weeks to Go!
Tribe 5 is due to start airing on Five in the UK on Saturday March 15th 2003.
Tribe 5 is full of twists… is Zoot really back? Is Ebony losing the plot? Is Ram really defeated? Why are Slade and Ruby in town?
The countdown has begun!!
Get Ready World…
Until next week,
Stay Tribal and Keep the Dream Alive…