Throughout the Tribe we very rarely hear about the children's parents, many of which held important positions in the community before the virus outbreak. The children concentrated more on survival and life skills so that they could survive in the new world without the adults, of whom they had relied on for so long. But every so often they would reflect on how life was pre-tribe and think of those who meant most to them.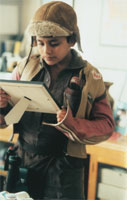 PHOTO 1- Dal looks on at a picture of his beloved parents
Dal and Parents – Dal's dad was a doctor in the local hospital. He was well respected in the community as a doctor and a friend to the people. Dal had been an observant child growing up and when the time came for medical supplies to be required for an injury, Dal knew just the remedy, and where to find it. Upon his return to the hospital he came across a picture of his parents which reminded him of the love he had for them and how much he missed them. At least he could carry on the good work of his dad and help others.
Danni and her father – Well respected Scientist, known for his extensive research and testing processes. Successful to the point that he won an award for his scientific successes. He was Danni's inspiration and hero and her proudest moments when she could stand beside him at the awards ceremony. She strived to be as successful and well regarded as he was in al her endeavours, be it her work for equality, rights and betterment for those that are part of Tribeworld.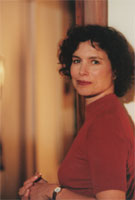 PHOTO 2 – Trudi's mother back in pre-tribe days, see the resemblance?!
Trudy and her parents – Trudi was a homebody, close to both her parents and the toughest time of her life was when they were persuading her to evacuate to save herself and leave them behind, when they all knew their fate. She didn't believe she could survive without them, as she had relied on them for so many years for guidance, advice and support.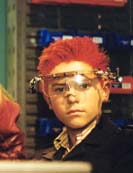 PHOTO 3 – Jack wears his special viewing gear, from his Dad's shop?!
Jack and his dad – Jack followed in his dad's footsteps, and carried on his interest of electronics. His quest for always trying to find and make a new invention was a reflection of the many years he had spent with his father in the electronic shop and essentially he wanted to 'keep his dream alive'.
Patsy and her parents – The time for thought about parents and how much she missed them came at a time of celebration, where those closest to her would've been part of the celebration. Patsy couldn't cope with the thought that she would be spending the rest of her life without her parents at her birthday party. She was overcome with emotion, couldn't cope and so left the party.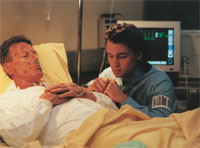 PHOTO 4 – Bray spending some precious time with his father during his last moments alive
Bray was particularly close to his dad and was there for him right to the end of his life. He was perceived as the successful member of the family, being the first boy, was popular and successful in his academic, physical and social life. Poor brother Martin had a lot to live up to even half match Bray's qualities and resented him for it. Consequently, Bray had become closer to his parents than Martin.
The virus outbreak came unexpectedly and quickly. Evacuation was necessary to contain unnecessary further outbreaks and to protect the children from being left alone. The lesson for them came in a hurry that you never appreciate the important things until they are gone. They learnt this the hard way. So ultimately they bonded together and tried to make a family of their own, and eventually they would have their own children.