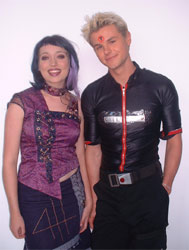 Dear Tour Diary,

Monday 17th March 2003

When we arrived in Helsinki last night we weren't too tired and decided that because we had a day off today we would head into the central city and check out the night life. We found a great little coffee shop and stayed for a cup of coffee and a quick snack and had a great time talking to the local people. Again the people we've met are so friendly and everyone in Helsinki speaks fantastic English.

This morning was a day off and we were thankful for a sleep in. But we all had one thing in mind – SHOPPING! The city centre is really close to our hotel and there are some fantastic department stores.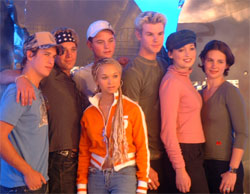 After a quick brunch in a local Tex Mex Café we headed for the shops.
Everyone spent a good few hours shopping and sightseeing. Toni bought some jeans, shoes, and a great new dress. Meryl bought gifts for her family and Michael spent the day taking in the sights of Helsinki.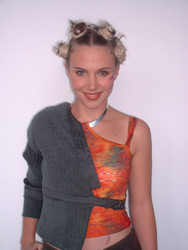 After so much shopping we needed to relax so spent the late afternoon just chatting and taking a break.
We went to the Hotel Restaurant for dinner which had a great variety of food including pheasant and reindeer. They were certainly interesting dishes and we all thoroughly enjoyed it.
Off to bed early tonight because tomorrow we're spending the day with YLE!
The Touring Tribe
Bringing the Dream to the World