Sunday – 31st August – Tour Diary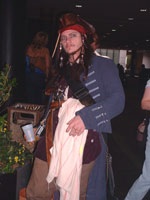 Another early start to the day with a 9am interview for some fans representing a conglomerate of fan clubs.
Some good questions and a few laughs along the way. All the cast were given some goodie bags filled with candy from the States. A comment was made that we are obsessed with food as we keep mentioning it in these tour diaries so we won't tell you exactly what was in the bags!!!!
Actually, we know that many of you like to know what we eat and find it interesting to see that we basically eat the same as everybody else so we'll just keep on doing our thing.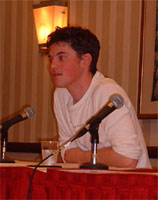 After the interview Beth and Tom took part in a game show based on Family Feud (Family Fortunes in the UK) and that was great fun. The Mall Rats vs the Technos and guess who won? Herndog and his crew from the audience. Go the Technos!
Next up we had a signing session and got to say goodbye to some fans who are travelling home today. We were given heaps of lovely presents and it always touches us to think that people go to all this trouble to get us things. It's very much appreciated so thanks to you all.
Michael had his individual Q&A session and although he spoke pretty quickly it seems that most people understood him. Everyone got a laugh when he mentioned that he has little blue penguins living under his house.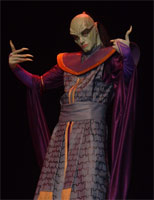 Some time off to recharge our batteries. Beth watched a movie, Meryl listened to music, Caleb hit the gym and Mike and Herndog had a nap.
Then Beth headed on down for her Q&A session which she thoroughly enjoyed.
And then it was time for another signing session. Some fans bought the cast some McDonalds as Tom had mentioned that he and Mike are connoisseurs of fast food and Tom was also given a hat that says Big Mac (one of his favourite foods) on the front which he loved.
Time to head over to the Hyatt for an interview with the WAM competition winner, Mary Colleen. The cast got to ask her questions and the audience even joined in. We found out that Mary Colleen likes Diet Coke but regular Pepsi, likes romantic novels and has twin brothers amongst other things. She said that she has had an awesome time just hanging with the Tribe which is what the competition was all about!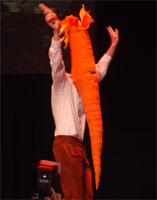 An interview with Clear Radio Network for most of the cast while Tom went off to do a WAM interview.
Outside at the front of the hotel we came across a guy dressed as Johnny Depp's character from Pirates of the Caribbean and he looked pretty authentic to us! It was all we could do to stop ourselves from chasing him down the street – we all love Johnny Depp!
Saranne and Emily had a Tribestyle panel which was interesting. They took along some costumes from the show and the audience got to have a close look at things such as a Techno mask, Mozzie mask and Salene and The Guardian's costumes. Most comments centered around the fact that the Big G is actually really slim – his waist is tiny!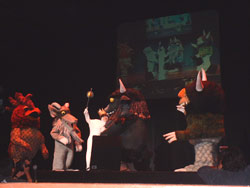 Meryl and Tom went over to the Convention Centre for a rehearsal for their performance tonight at the Masquerade contest while the rest of the gang got some time to relax.
Then it was time to meet up and go over to the Convention Centre where we all got to watch the amazing costumes that people had put together. We had front row seats and had our eyes glued to the stage as we watched the show.
Our personal favourites were the Where The Wild Things Are, Carrot Man, A Grease Monster Tell Me More gang and anything that had wings.
When the crowd didn't like a particular act they yelled for the StormTroopers who escorted the act off the stage to the cheers of the audience! Funny but sad at the same time.
Meryl and Tom came on whilst the judges were making their decisions and performed for the crowd. Meryl sang You Belong To Me and then Tom came out with Caleb's guitar and he and Meryl performed a song that they had written for the event.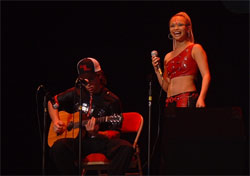 It went down really well and there was great support from the Tribe fans who had come along just to see Herndog and Meryl sing in the audience but they had also enjoyed performing and will be buzzing about it for a while yet. Great job guys!
Back to the hotel for some closing idents with WAM and then up to bed.
We get to sleep in tomorrow morning before the events start but we're all so tired after all the travelling we have been doing that it's important that we take care of ourselves.
Much as we'd like to see what the rest of the convention has to offer we have to make sure that we're awake tomorrow to meet the fans and take part in our panels.
Last day tomorrow and it will be sad to leave.
But we'll make the most of the day and take in all the sights and sounds of Dragon*Con for one last time.
Tribe Tour 2003 – Bringing The Dream To The World…