Friendship is so important. Friends can help you through good times and tough times. Friends are there to listen when you have a problem and are always a shoulder to lean on when you are down. But they are also there to celebrate moments in your life when things are going great!
Friendship can develop in many different ways and there are many places in which to meet people – through other friends, at a local hangout, in a cafe, through clubs and hobbies.
Having the same interest as someone else is a great platform for getting to know someone. You have something in common and can feel comfortable talking about it.
So, what friendships have developed in Tribeworld?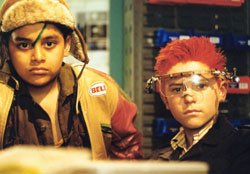 Dal and Jack
Jack and Dal formed a close friendship as soon as they met. They were about the same age and had common interests of the electrical/mechanical type. Jack and Dal spent many hours helping each other develop prototypes and inventions. If one was stuck then the other had an idea. They worked well together even if occasionally they had a disagreement.
Jack liked to take the credit for many of the things invented even if Dal had had the most input. But Dal was humble and didn't mind a bit. They were a great team.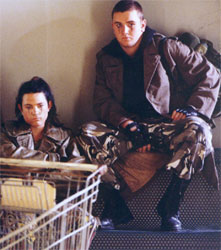 Ryan and Lex
Lex and Ryan first met at the Boot Camp run by Ma'am. They were both in need of someone to relate to and formed a long friendship. They battled out the tough times together. Ryan, Lex and Zandra were on their own for a while, dodging the Demon Dogz.
They have also had their fair share of arguments. Sometimes Lex is unfair in the way he treats Ryan because Ryan isn't as smart as he is. But all in all they have a great friendship that will last a lifetime.
Patsy and Cloe
Cloe and Patsy were very close from the beginning. They were the youngest of the Mallrats and stuck together for comfort. Being around the same age they had much in common. They played together and comforted each other when they missed their parents.
For them both it was like having the sister they never had.