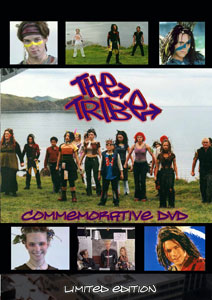 We have news about The Tribe Commemorative DVD, released to celebrate the online Tribal Gathering that happened on 26th June 2011…
First, the good news – the DVD is now shipping to all who have ordered it around the world!  Yay! :cheer:
Now some bad news – the DVD is NOT going to be its originally estimated running length of approx 100 minutes….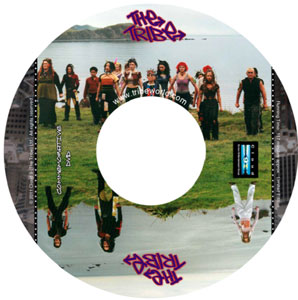 Because – some more good news – the DVD is now even bigger, it is 117 minutes approx in duration!  Some extra features were squeezed onto the already bulging contents of the DVD, which now includes an extra featurette on filming a scene in Tribe Series 4, and a separate extra interview with Nick Miller (PRIDE).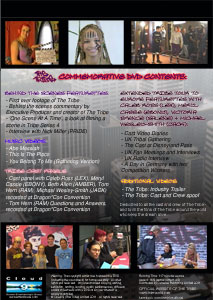 You can get a glimpse of the artwork for the cover – and the actual DVD disc itself – in this post.
The DVD is limited edition and won't be around forever.
We hope everyone who has ordered it enjoys their copies when received!
KTDA